CENTER FOR PROFESSIONAL DEVELOPMENT
Professional Certificate Program
Research over the last 10 years shows a significant and growing gap between what employers need from applicants and what new employees actually bring with them regarding professionalism and career-readiness soft skills. The On-Ramp Certificate Program addresses this need head-on.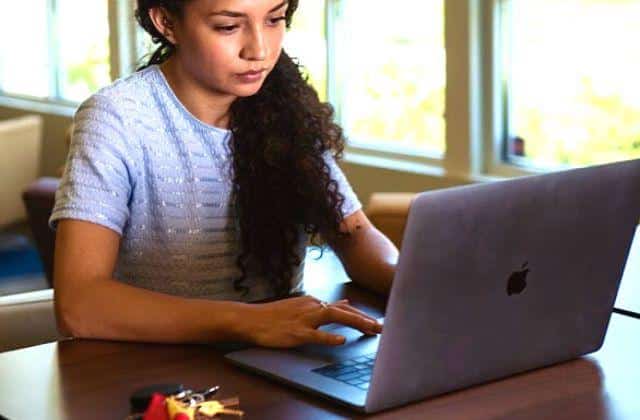 Program Features
Reading assignments expand each student's understanding while virtual sessions allow for direct dialogue with experienced professionals.
Professional practice gets students applying what they learn right away.
Classes Completes the Entire Program
Participants that complete all 3 courses will receive the
On-Ramp Certificate of Completion
Professionalism: Foundational Understandings
This course introduces participants to the key values, beliefs, attitudes, behaviors, habits and soft skills that support an employee's growth to be a responsible professional. Participants will learn why mindsets that employ behaviors of initiative, drive, resilience, teamwork, positivity and critical thinking are sought after by employers.
Professionalism: Communicating Well
Communicating Well introduces participants to the interrelated nature of communication and professionalism. In this course, participants will learn about the key behaviors that can support or sabotage goal achievement, examine the impact of communication on perception, identify strategies for communicating professionally and practice the skills of giving and receiving feedback positively.
Professionalism: Emotional Intelligence
This course introduces participants to critical soft skills that comprise the foundation of emotional intelligence. Participants will learn the components of self-awareness, especially as these undergird an understanding of how to self-regulate emotions and behavior in view of developing healthy professional relations and interactions with others and engaging in responsible decision-making.
More for Business Professionals
WOMEN IN LEADERSHIP
Professional Certifcate Program
The Women in Leadership Certificate Program helps women in leadership examine their unique difficulties and advantages, network with other leaders and apply practical approaches for effective leadership.
Everything DISC
Team Training
Grow your own self-awareness and your understanding of others through this powerful assessment and communication tool.
Take your leadership or department team through an engaging and insightful DiSC Training.
L.E.A.D.
Professional Certifcate Program
The L.E.A.D. Leadership Certificate Program provides targeted training in the topics of supervision, self-awareness, employee engagement, communication skills, performance leadership, feedback, coaching and more.