IDAHO'S PREMIER CHRISTIAN UNIVERSITY
We believe you have a God-given purpose that has the power to transform people, communities and the world.
Let's explore it together. At NNU, become all you're called to be.
Undergraduate Admissions
Whether you're just getting started with higher education or continuing your college journey, we'll help you find your path. Count on it. After all, you are the reason we are here!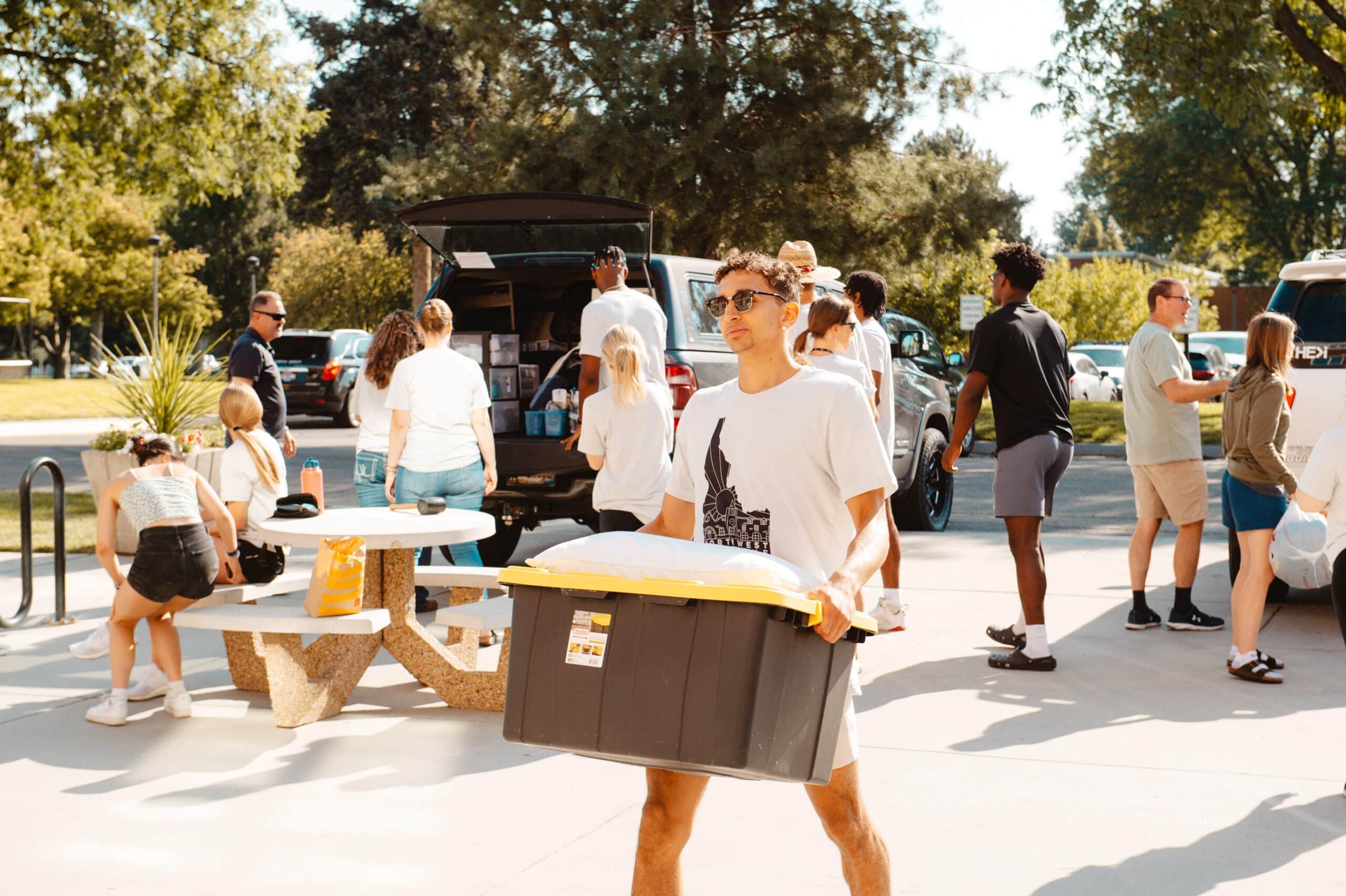 Graduate Admissions
Eager to pursue your calling further? Let NNU empower your ambition. Our advanced degree programs are designed to make graduate education realistic for busy adults like you.
Online Programs
If it's the best option for you, you can connect with NNU from anywhere in the world. Join our virtual community of 7500 students taking online courses. Wherever you are, you belong here.
Professional Development
Take your career to the next level with NNU's professional development courses. Explore over 250 convenient, affordable and robust online courses in education or business.
AFFORDING AN UNDERGRADUATE DEGREE AT NNU
We're committed to helping all eligible students achieve the transformative life an NNU education offers. That means working with you to explore all your financial aid options and limit your future student loan debt.
Students Receiving Financial Aid
Average Aid for Incoming Students
Students Graduating with NO Debt
In Merit-Based Scholarships Available
As a Nighthawk, you'll be favored among your choice of post-graduate institutions and employers throughout Idaho and beyond.
PERCENTAGE OF NNU'S UNDERGRADUATE STUDENTS
that get jobs in their field of study for education, engineering, computer science and nursing within six months of graduation
PERCENTAGE OF NNU STUDENTS
who apply to medical school are accepted
FOR OVER 20 YEARS, GRADUATES FROM NNU'S COLLEGE OF BUSINESS
have consistently ranked in the top 10% nationally when taking the national standardized business exiting exam
RECENT GRADUATES WORK IN PLACES LIKE:
Boeing
Pixar
Adobe
CBS Entertainment
Micron
Intel
Lockheed Martin
Hewlett Packard
NASA
Denver Broncos
Google
Cisco
Amazon
Nike
Seattle Children's Hospital
Microsoft
World Vision
Wells Fargo
JP Morgan Chase
Unilever
Seattle Storm
and more top employers!
From the beauty of our campus here in the gorgeous Boise Valley to the warmth of our staff and faculty, we know you'll love it here. But if you can't make it, we'd be delighted to customize a virtual visit experience for you. We can't wait to show you around!
THERE'S NO SECRET TO WHAT MAKES OUR COMMUNITY SPECIAL
We look forward to reviewing your application. And we'd love to see you stop by for a visit, too. Meet our amazing faculty and students. Discover the true meaning of community. Why wait until classes start to be a part of it?