Studying at Northwest Nazarene University means signing up for a more personal college experience. Known for rigorous academics, NNU pairs challenging coursework with an appealing mix of innovative research, hands-on learning and an average class size of 15 students. Professors here know more than just your name or student number. They know you, your strengths, your struggles—and they support you every step of your transformative academic journey.

Undergraduate Studies
Whether you're starting or completing your degree, come to see your incredible God-given potential—
through mentorship, spiritual formation and academic support.
Graduate & Professional Studies
Master your craft for good, and inspire transformation like the world has never seen before.
Professional Development
Check out the convenient, relevant and affordable courses our Center for Professional Development offers to help you make an impact in business or education.
Online Degrees & Programs
Study conveniently from wherever life takes you and grow into the leader the world needs.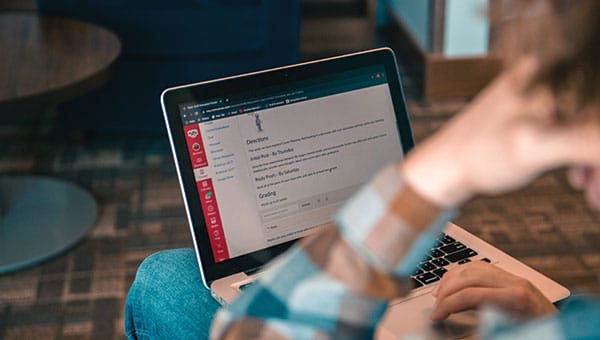 Concurrent Credit
Get a head start with college and the journey of pursuing your purpose when you take concurrent credit classes through your high school.
Going Beyond the Classroom
Study Abroad
Study Abroad
Study, serve and see the world.
Nursing Clinicals
Nursing Clinicals
Practice real-world tutorials.
Journeys Outdoor Club
Journeys Outdoor Club
Adventure in the great outdoors.
Cultural Competency Program
Cultural Competency Program
Interact meaningfully across cultures.
Career Development
Career Development
Prepare for your calling.
NNU Community
"Community" is more than just a word at NNU. Live it as you meet with your professor or coach over coffee, laugh with your project team while working late into the night or offer to sit next to someone in the dining hall. Everywhere you are around here, you belong.
When you hear that NNU produces excellent teachers, that's 100% true. Everyone is so passionate and excited about teaching, it's really inspiring, and I'm blessed to be a part of such an amazing program.
Be surprised. Be supported. Be seen.
Whatever your course of study at NNU, expect to be surprised as God reveals more of the story He's writing for your life. Embrace the supportive community He's provided to walk alongside you, and when your questions need an answer, reach out.