Northwest Nazarene University Employment
Adjunct Faculty in Nursing
Employment Opportunity: Nursing Adjunct Faculty
Northwest Nazarene University (NNU), a comprehensive Christian university, offers over 60 areas of study, 19 master's degrees in seven different disciplines and one doctoral degree. In addition to its 90-acre campus located in Nampa, Idaho, the University also offers 26 online degree programs as well as courses at a regional campus in Idaho Falls. Founded in 1913, the university now serves over 2,000 undergraduate and graduate students, and more than 11,000 continuing education and concurrent credit students. NNU is accredited by the Northwest Commission on Colleges & Universities, and has been rated by U.S. News and World Report as one of the top master's level universities in the West and a "Best Value" for delivering a high quality education at a remarkably affordable price. The university's location in the Boise valley provides a wealth of regional opportunities: easy access to local ski resorts, mountain hiking, and river rafting; and a wide array of cultural opportunities from the Boise Philharmonic Orchestra to the National Oldtime Fiddlers Festival. NNU has a long and deep association with the Church of the Nazarene, and all University faculty commit themselves to living out their faith in a community shaped by serious scholarship and vital Christian piety.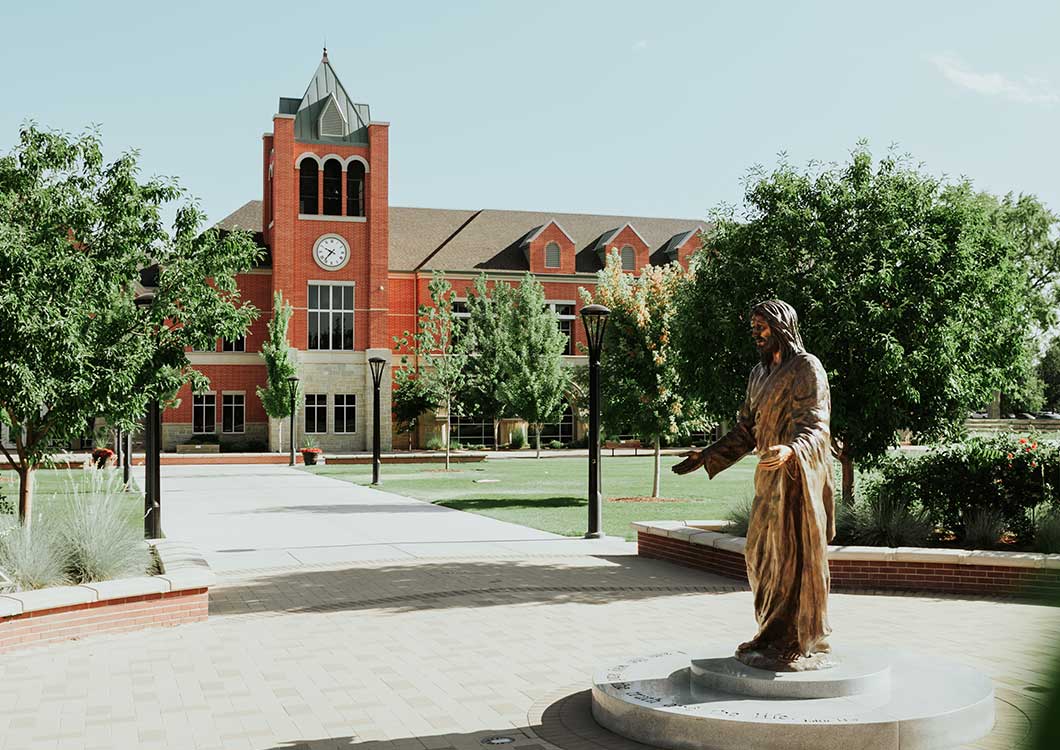 Department Statement
The College of Nursing at NNU offers the following degree programs: • Bachelor of Science in Nursing • RN-BSN (on-line) • Master of Science in Nursing Leadership/Education (on-line) • Master of Science in Nursing Family Nurse Practitioner (on-line) Both the BSN programs and the MSN programs are accredited by the Commission on Collegiate Nursing Education. The College of Nursing is located in the Thomas Family Health and Science Center.
Description of Position
The College of Nursing seeks to fill adjunct nursing faculty positions throughout the academic year.
Minimum Qualifications
BSN faculty: Master's level preferred. Candidates need to be proficient in the clinical skills required for practice in this area.
RN-BSN faculty: Master's degree in Nursing required. Experience in online educational delivery preferred
MSN Leadership/Education: Doctoral degree, preferably in nursing. Experience in online educational delivery preferred
MSN Family Nursing Practitioner: Masters degree in Nursing. Certification as a Family Nurse Practitioner. Current practice as a nurse practitioner.
Candidates are to have a high level of integrity, and personal responsibility must be verified. Candidates must demonstrate both written and verbal skills, and effective interpersonal relationship skills. The university requires that all candidates have a Christian perspective (preferably in the Wesleyan tradition), and must be comfortable with and in agreement with the mission and lifestyle values of NNU. Candidates are asked to respond to the information items listed on the NNU Christian Mission requirements link below. Northwest Nazarene University embraces diversity and therefore encourages all who are qualified to apply.
Compensation
The salary will be determined by the educational background and experience of each applicant.
Application Process
To be considered for this position, a complete application packet must be received. A complete application packet will include the following:
Separate document to include:
Personal Spiritual Pilgrimage
Membership in a Christian Community of Faith
Commitment to Teaching at a Christian Comprehensive University
A complete curriculum vitae
Official Transcripts
Please submit your complete application packet to:
Office of Human Resources
623 S. University Blvd.
Nampa, ID 83686
or e-mail to hr@nnu.edu
Your complete application packet will be forwarded to the appropriate department. If you are selected for potential employment you will be contacted directly by the department.
Employment at Northwest Nazarene University is contingent upon the results of an independent background check.
Posted Oct 11, 2019
Northwest Nazarene University is an Equal Opportunity Employer. As an educational institution operating under the auspices of the Church of the Nazarene, Northwest Nazarene University is permitted and reserves the right to prefer employees on the basis of religion (Title VII, Sections 702-703, United States Civil Rights Act of 1964, as amended).