Master of Accountancy (MAcc)
Choose from a Professional Accounting (CPA) or Management Accounting (CMA) Track in our innovative Master of Accountancy program. Designed to help you take the next step in a fast-growing profession, the MAcc degree is flexible, applicable and quick. Finish your coursework in as few as 11 months when you start with an undergraduate degree in Accounting. Looking to get into the Accounting field? We offer prerequisite courses for students with undergraduate degrees in any area.
LESS THAN $21,000

 

covers tuition, books and fees
11-18 MONTHS

 

to completion
30 CREDITS

 

10 courses
ONLINE DELIVERY

 

for your convenience
About Master of Accountancy
Designed by accountants for accountants, NNU's innovative Masters of Accountancy program offers customization to cater to your area of interest. The demand for accounting professionals continues to grow in the Boise Valley and throughout the nation. Northwest Nazarene University's Master of Accountancy program consists of 30 credit hours of accounting and business courses that provide students with the opportunity to hone their skills to be effective in today's complex business environment. While the MAcc degree program will prepare students to sit for either the Certified Public Accountant (CPA) exam or the Certified Management Accountant (CMA) exam, it will also get students to the required 150 credit hours required to sit for the CPA exam*.
We've partnered with Becker and Gleim to provide our students with top-of-the-line exam preparatory resources at no additional cost. Students will have access to a certified instructor who will guide them through studying for and completing these challenging tests.
In addition to integral financial concepts, this comprehensive degree offers management options, including organizational leadership, business law, business ethics and more. Business professionals who want specialized training in accounting will be able to customize this degree to suit their needs.
degree details
Master of Accountancy
Offered Online and On Campus
$695 per credit, $150 per semester technology fee
NNU's Business programs are accredited by both ACBSP (Business schools internationally) and NWCCU (regional accreditation). Accreditation means that our programs are regularly evaluated by these organizations. In order to maintain accreditation, NNU is required to constantly assess, evaluate and improve our programs.
NWCCU is our regional accreditor, just like BSU.
Professors who teach in our programs have professional experience in accounting and business and use that experience to inform their teaching.
Faculty and staff are available to support students and willing to take the extra time to help each student succeed.
Our Graduate program in the College of Business has been training professionals for over 25 years and has a reputation for producing informed and ethical leaders.
Students will identify, analyze and evaluate legal and ethical aspects of the business environment and be able to articulate an ethical framework from which they will make sound decisions.
Students will demonstrate advanced knowledge of accounting and the ability to exhibit financial management skills in today's complex and dynamic global business environment.
Students will analyze and synthesize accounting information within the context of other business functions to inform the business decision-making process.
Students will develop critical thinking abilities and be able to demonstrate effective analytical and problem-solving skills using a variety of qualitative approaches.
Students will demonstrate effective interpersonal and communication skills and be able to collaborate as productive members of high-performing teams and work with diverse populations of people to succeed in a vibrant organizational setting.
Major Courses (21 credits)
BSNS6)011 Managerial and Cost Accounting (3)
ACCT6162 Ethics and Integrity in Decision Making (3)
ACCT6301 Business Analysis and Valuation (3)
ACCT6401 Advanced Accounting Information Systems (3)
ACCT6501 Forensic Accounting and Fraud Examination (3)
ACCT6602 Accounting & Tax Compliance Research (3)
ACCT6701 Governmental and Nonprofit Accounting (3)
Business Foundation Courses
Required only for students who do not have an undergrad degree in business or accounting.
BSNS6002 Business Environment (3)
BSNS6003 Business Financial Systems (3)
BSNS6004 Business Processes & Systems (3)
Accounting Prerequisite Courses
Offered through our STEP program for students who have not taken these courses.
ACCT3515 Intermediate Accounting I (3)
ACCT3525 Intermediate Accounting II (3)
ACCT3045 Cost Accounting (3)
ACCT4515 Advanced Financial Accounting (3)
CPA Additional Prerequisites
ACCT3015 Income Taxation (3)
ACCT4025 Auditing (3)
TRACKS: Complete one of the following tracks
Professional Accounting/CPA Track (9 credits)
ACCT6013 CPA Auditing (2)
ACCT6015 CPA Financial Accounting and Reporting (3)
ACCT6016 CPA Regulation (2)
Choose one of the following:
ACCT6020 CPA Business Analysis and Reporting (2)
ACCT6021 CPA Information Systems and Controls (2)
ACCT6022 CPA Tax Compliance and Planning (2)
Management Accounting/CMA Track (Choose 9 credits)
BSNS6172 Leadership Development (3)
BSNS6021 Management Law (3)
BSNS6031 Corporate Finance (3)
ACCT6017 CMA Prep Financial Planning/Performance (3)
ACCT6018 CMA Prep Financial Decision Making (3)
ACCT6201 Applied Business Analytics (3)
ACCT6965 Internship in Accounting (3)
For full course descriptions, please see our Graduate Catalog.
Select a track that meets your personal and professional goals.
Certified Public Accountant (CPA) Track
The ultimate in technical accounting, the CPA Track provides a clear path for students pursuing a career in public accounting, corporate accounting, or government/nonprofit accounting. The 21-credit core dives deeper into accounting topics and provides the additional credits needed to sit for the CPA exam. CPA prep courses are facilitated by a CPA-certified instructor, and students will study using Becker's state-of-the-art adaptive learning software.
Management Track
Students interested in the management side of accounting can further customize their degree by focusing on the CMA exam or incorporating a few leadership courses.
Certified Management Accountant (CMA)
Accounting and management go hand-in-hand, so a CMA makes sense for students interested in positions like Controller and CFO. In this track, students will take the two CMA Prep courses plus one additional course that complements their area of interest.
Management
For the Accounting graduate who wants to pursue a management career, this track incorporates more soft skills than other options. Choose three interest-based courses to top off the 21-credit core.
Application Requirements
The following comprises our application packet:
Online application
Two letters of recommendation (sent automatically to your references when you complete the application)
A professional essay on an assigned topic
Official copies of undergraduate transcripts
Consideration for acceptance is based on the following criteria:
Baccalaureate degree from a regionally accredited college or university
Cumulative GPA of 3.0 in all academic coursework
Evidence of competency in writing
Official transcript of undergraduate degree and completed graduate work
Two professional recommendations
A favorable recommendation from the College of Business Graduate Admissions Committee
An acceptable score on the Test of English as a Foreign Language (TOEFL) if English is not an applicant's native language. If a student has completed an undergraduate degree from an accredited institution within the United States or has completed at least 30 credits in such an institution, the TOEFL or IELTS requirement is waived.
Note that Graduate Students in the College of Business do not have to sign an NNU Lifestyle Covenant – this requirement is waived to promote diversity at the Graduate level. Professors and staff are supportive of the NNU Lifestyle Covenant but seek to welcome all races, religions and lifestyles. To learn more about NNU's religious affiliation, please see our Statement of Faith.
*CPA Licensure Disclosure
The MAcc program at NNU prepares students to take the CPA exam in the State of Idaho. Though the licensing requirements for other states may be similar, you must do your own research to determine whether this program meets the requirements for the state in which you are pursuing licensure (you may start with this website: https://www.thiswaytocpa.com/). Consult the Board of Accountancy website for your state for the most current information.
Accreditation & Regulations
Notice Out-of-State Students
Since this is a program that leads to professional licensure, prospective students should review important information about NNU's participation in the National Council of State Authorization Reciprocity Agreements (NC-SARA) and Professional Licensure about this program. Individual states often have different expectations for professional licensure, so it is in a prospective student's best interest to investigate whether NNU's degree program will help them achieve licensure in their home state.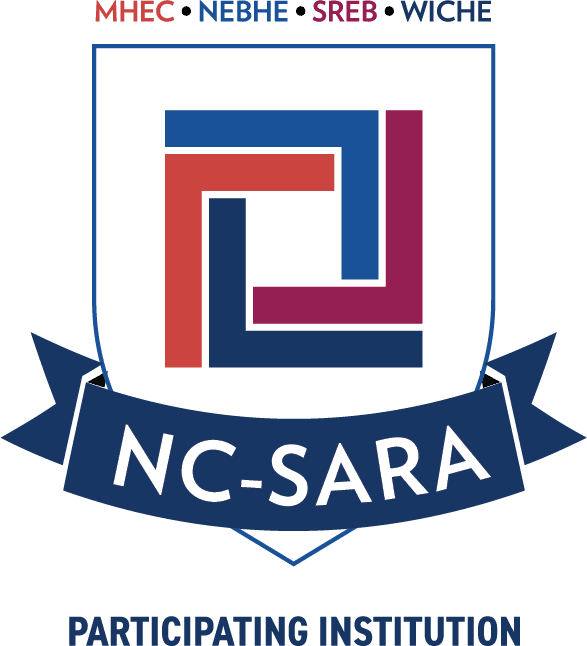 Sample Student Costs
Actual costs will vary
| | |
| --- | --- |
| $695 per credit | $20,850 |
| Books | Included |
| Application Fee | $50 |
| Graduation/Commencement Fee | $25/$100 |
| Technology Fee ($150 per semester) | $600 |
| Sample Total | $21,625 |
career paths
Metropolitan and nonmetropolitan area occupational employment and wage estimates for the Boise area are sourced from U.S. Bureau of Labor Statistics.