If you're looking to pursue a career in marketing, NNU's Bachelor's Degree in Marketing is designed to provide professional training that prepares you for a successful career in the field. Our program offers a solid business foundation with a Christian worldview and real-world experience through internships, equipping you to tackle the fast-paced and ever-changing field of marketing with confidence and compassion.
SINCE 1997, graduating seniors consistently place in the 90th percentile or higher on the business field test
GAIN EXPERIENCE through internships and by participating in various business clubs
COLLABORATE closely with esteemed faculty mentors
Grow in Your Gifts with a Bachelor's Degree in Marketing
If you want to grow in your gifts and talents in marketing, look no further than NNU's Bachelor's Degree in Marketing. Not only will you gain a strong foundation in business with a Christ-centered worldview, but you'll also have the opportunity to participate in various clubs and organizations, such as the Accounting Club, Financial Management Association and the American Marketing Association. Perhaps most importantly, you'll gain invaluable experience through internships, setting you apart from the competition.
degree details
Bachelor of Science or Bachelor of Arts
On Campus
The Advantages of Our Marketing Degree Program
Unmatched professional instruction grounded in a Christian worldview
Experiential learning components that give you hands-on training from seasoned professionals
Graduates often place in the 97th percentile on the ETS exit test compared to 400 other universities
Networking and career-building opportunities through internships and specialized student organizations
Small class sizes and personalized attention
Access to award-winning clubs such as the American Marketing Association, Financial Management Association and ENACTUS
2019-2020 College of Distinction in Business
Learning atmosphere of spiritual growth through a liberal arts curriculum that embraces Christian values
Our Goals for Marketing Majors
Receive quality instruction to increase knowledge of current business subjects
Develop skills such as quantitative analysis, communication, decision making and more
Experience activities relevant to a modern and ever-changing business world
Uphold Christ-like character with strong ethical values in any workplace environment
Graduating seniors consistently place in the 90th percentile or higher in major field tests
Expanded understanding of the global business environment
Hands-on experience with internships under the guidance of seasoned professionals for a competitive edge in the job market
Additional Information About Our College of Business Marketing Degree
Clubs and Internships
As prospective marketing professionals, we understand that hands-on experience and networking are crucial to success in the field. Here at NNU, we are proud to offer students the opportunity to participate in several extracurricular activities, including internships and involvement in various student clubs.
Our Accounting Club, Financial Management Association and award-winning American Marketing Association chapters provide excellent opportunities for students to network and gain valuable experience. Additionally, our ENACTUS team allows students to apply their skills to real-world business situations while positively impacting the community. Through internships, students can work under the guidance of seasoned professionals and gain valuable skills that will serve them well in the future.
At NNU, we recognize the crucial role that experience plays in preparing students for success, and we invite you to explore our bachelor's degree in marketing program to learn more.
Accreditation
Northwest Nazarene University's College of Business degree programs are fully accredited under the following accrediting bodies: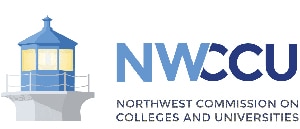 Career Paths for Marketing Majors
From public relations to brand management and market research, marketing majors have the opportunity to explore a diverse range of exciting career paths. As the world becomes increasingly digital, it opens new doors for marketing professionals to tap into industries like social media marketing, content creation and email marketing.
Business and Financial Operations Occupations
Market Research Analysts and Marketing Specialists
After completing a simulation of taking over a company's social media as the top performer, I had the confidence and knowledge to work with companies to create advertisements and media to promote their business successfully.
Frequently Asked Questions About NNU's Marketing Degree Program
Below are some commonly asked questions students frequently have regarding our bachelor's degree in marketing. If you require any further clarification, please feel free to contact us for additional information.
What does the demand for marketing professionals look like?
The marketing world is vibrant and ever-evolving, offering many exciting opportunities for aspiring professionals. At Northwest Nazarene University, we understand the demand for skilled marketing professionals and prepare our students to thrive in this thriving industry.
Labor statistics show the demand for marketing professionals remains strong across various industries, including retail, advertising, public relations, and digital marketing. In today's competitive marketplace, companies rely on marketing experts who can comprehend consumer needs, craft persuasive campaigns and drive business growth. By pursuing a Bachelor of Science in Marketing degree, you position yourself at the forefront of this dynamic field, ready to make an impact.
NNU's marketing program offers a comprehensive curriculum that covers essential marketing principles and business strategy. From market research, consumer behavior and sales management to advertising, search engine optimization and social media marketing, our program equips students with the knowledge and skills necessary to excel in their careers. But we don't stop at theory—we emphasize practical application through internships and real-world projects, giving our students valuable hands-on experience that employers value.
The demand for marketing professionals is promising, and a marketing degree from NNU opens doors to a wide range of career opportunities in this fast-paced field. Whether you aspire to be a brand strategist, digital marketer, market researcher, public relations specialist or social media marketing specialist, our program prepares you to navigate the ever-changing marketing landscape confidently and creatively.
So, embrace the excitement of a career in marketing and embark on a transformative journey at NNU. Discover the endless possibilities and become a catalyst for growth in the world of marketing.
What are some of the internship opportunities available to me if I pursue a degree in marketing at NNU?
Embarking on your marketing journey at Northwest Nazarene University (NNU) opens the door to exciting opportunities, including valuable internship experiences that will shape your career and set you apart in the competitive marketplace.
At NNU, we understand the significance of hands-on experience in preparing you for success. That's why our Bachelor of Science degree in Marketing provides you with a strong foundation in business with a Christian worldview and offers numerous internship opportunities to enhance your practical skills.
By participating in internships, you can apply your classroom knowledge in real-world settings and gain valuable insights into the industry. These internships will allow you to work alongside seasoned marketing management and business administration professionals, learning from their expertise and building essential connections that can open doors to future career prospects.
In addition to internships, NNU offers various business clubs and organizations such as the Accounting Club, the Financial Management Association and NNU's award-winning chapters of the American Marketing Association and ENACTUS. These extracurricular opportunities provide a platform to develop your skills further, network with industry professionals and engage in community projects that make a difference.
Through these internship opportunities and involvement in business clubs, NNU ensures that you have ample opportunities to gain practical experience and create a strong professional network. We understand that selling your work in today's competitive marketplace can be challenging, and we are committed to equipping you with the skills, knowledge and experiences necessary to excel in marketing.
So, join us at NNU and let your marketing journey unfold with transformative internships and engaging business clubs. Prepare yourself for a future filled with exciting possibilities and the confidence to make a lasting impact in the marketing world.
How do NNU marketing students fare on their post-graduation ETS exit test compared to other universities?
Northwest Nazarene University's marketing program is designed to equip students with the knowledge and skills needed to excel in their careers. As a testament to our commitment to academic excellence, our marketing graduates consistently shine on their post-graduation ETS exit test.
Graduates with a marketing degree from NNU often find themselves in the 97th percentile on the ETS exit test, showcasing our marketing students' high level of knowledge and skills. This achievement speaks volumes about our program's effectiveness and our faculty's dedication to providing top-notch education in the marketing field.
Not only do our graduates perform well individually, but they also compare favorably against their peers from other institutions. Historically, NNU marketing graduates have placed in the 90th percentile or higher on the ETS exit test compared to 400 universities and marketing programs. This highlights our marketing program's competitiveness and exceptional quality, positioning our graduates for success in the industry.
We take great pride in the accomplishments of our marketing students and celebrate their impressive performance on the ETS exit test. Their achievements are a testament to their transformative education at NNU, where we foster a warm, inviting and supportive community that encourages personal growth and academic excellence.
Discover the possibilities that await you at NNU, where you can ignite your passion for marketing and embark on a journey of transformation and professional success.
What career paths can I pursue after completing the bachelor's degree in marketing program?
Upon completing our marketing degree, you open doors to many opportunities. The skills and expertise you acquire will prepare you for various roles that blend creativity, strategy and business acumen. Here are just a few potential career paths that await you:
Marketing Assistant: Start your career by supporting marketing campaigns, conducting market research and assisting in promotional activities.
Social Media Manager: Harness the power of social media platforms to build brand presence, engage with audiences and drive marketing efforts.
Copywriter: Craft persuasive and compelling content across different marketing channels to capture attention and drive engagement.
Market Research Analyst: Dive into data, analyze consumer behavior and provide insights to inform marketing strategies and decision-making.
Public Relations Specialist: Shape public perception, manage communications and cultivate relationships with the media and stakeholders.
These are just a few examples, but the possibilities are vast. A marketing degree from NNU prepares students for roles such as brand managers, marketing managers, sales representatives, advertising and promotions managers. Additionally, you may explore further education options, such as pursuing a master's degree in marketing or related fields to enhance your prospects.
At NNU, we prioritize your success and offer comprehensive career development services to support your journey beyond graduation. Our dedicated resources assist you in exploring career paths, refining your resume, honing interview skills and connecting with industry professionals.
Embrace the transformative power of a marketing degree from NNU, where you'll gain the skills, knowledge and community support needed to thrive in the ever-evolving marketing industry.