Are you looking to make a significant impact in the lives of young students? Northwest Nazarene University's elementary education program is the perfect fit for you. Our program provides hands-on student teaching experiences in local elementary schools, allowing future teachers to gain practical knowledge while working with young students. With our program, you'll earn an elementary education degree and obtain certification in grades K-8. We invite you to join us in this exciting journey to shape the young minds of tomorrow!
THE ANNUAL EMPLOYMENT RATE is almost 100% among NNU graduates seeking teaching jobs
THE ELEMENTARY EDUCATION PROGRAM leads to certification in grades K-8
OUR PROGRAM culminates in an internship integrating
Live Your Purpose with an Elementary Education Degree
This comprehensive program takes a multidisciplinary approach, providing students with a strong foundation in various subjects and teaching methods. With classroom experience integrated into the curriculum, students gain invaluable hands-on experience, working alongside a master teacher to apply best practices and hone their skills in a real-world setting. Upon completing our elementary education degree program, students are well-prepared to excel in their careers, either by becoming certified to teach grades K-8 or pursuing further education.
degree details
Bachelor of Arts
On Campus
The Benefits of Studying Elementary Education at NNU
Impact future generations with high-quality education rooted in a Christian worldview
Develop your teaching skills through hands-on internships and coaching from experienced faculty
Students get classroom experience through internships and student teaching starting in their first year
Receive job-ready skills by gaining expertise in managing classrooms and applying best practices
Enjoy strong support from NNU faculty supervisors and coaches to ensure success
Obtain an unprecedented 100% annual placement rate among graduates seeking teaching jobs
Earn a certification in grades K-8 and be prepared to enter the educational landscape
Benefit from a quality education that provides comprehensive training in teaching
NNU's College of Education meets CAEP's accreditation requirements
Our Goals for Elementary Education Degree Graduates
Develop your leadership skills and expand your influence in education
Gain valuable experience mentored by master teachers
Strengthen your communication and presentation skills
Learn about the latest educational practices through hands-on internships
Receive quality training to become an effective K-5 classroom educator
Learn real-world skills for teaching young children in a Christ-centered environment
Develop a lasting love for children and others through real-world experience
Accreditation & Regulations
Notice to Out-of-State Students
Since this bachelor's degree in elementary education leads to professional licensure, prospective students should review important information about NNU's participation in the National Council of State Authorization Reciprocity Agreements (NC-SARA) and Professional Licensure. Individual states often have different expectations for professional licensure, so it is in a prospective student's best interest to investigate whether NNU's degree program will help them achieve licensure in their home state.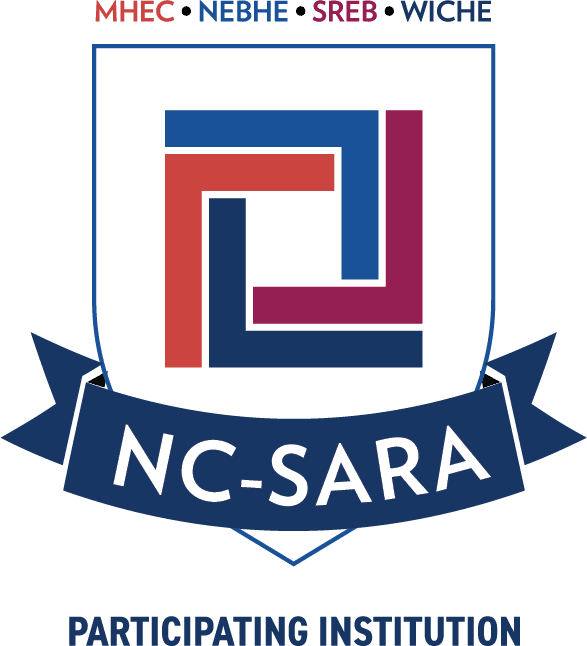 ACEP Accredited Provider
Northwest Nazarene University's College of Education meets the requirements for accreditation from the Council for the Accreditation of Educator Preparation (CAEP).
Colleges of Distinction
Northwest Nazarene University received the 2019-2020 Colleges of Distinction Award in Education.
Career Paths with Elementary Education Degrees
As an elementary school teacher, curriculum specialist, instructional coach or administrator, you can help shape young minds and foster a love of learning that can last a lifetime. With a passion for education and a bachelor's degree in elementary education, prepare to embark on a journey full of purpose and meaning.
Elementary School Teachers, Except for Special Education
NNU's education program is TOP NOTCH. The professors are absolutely incredible. Not only do they know their stuff and how to teach it, they make a serious investment in each and every one of us. They go above and beyond to equip us with the knowledge and experience we need to become qualified educators, and I've never had more fun in school than I have had being in this program!
Frequently Asked Questions About Elementary Education Degrees
If you're considering pursuing an elementary education degree at NNU, you likely have some questions. Here, we address a few of prospective students' most frequently asked questions regarding our program.
What kind of support will I receive from faculty and staff during my studies at NNU?
Envision yourself embarking on an enriching journey at Northwest Nazarene University (NNU), where a supportive community is ready to guide you every step. Pursuing a Bachelor of Arts in Elementary Education at NNU means you're not just entering an academic program but joining a family that nurtures your growth and champions your success.
At NNU, our faculty and staff are invested in your academic journey. The Center for Academic Success and Advising (CASA) offers invaluable resources such as writing consultation, math support and high-quality peer tutoring. Our Academic Affairs office provides curricular oversight, faculty development, financial coordination and strategic planning, ensuring a comprehensive and well-rounded course of study.
Our commitment to your success extends beyond academics. We aim to foster a culture of caring with activities designed to build community and promote engagement. Your safety and well-being are paramount, with services like the Wellness Center and Campus Safety always accessible.
Our professors, who are educational leaders in their own right, provide unwavering support throughout your courses. We also offer spiritual life support to nurture your holistic development.
The support you receive at NNU is multifaceted, from academics to personal growth and spiritual development. It's a testament to our commitment to cultivating successful graduates and well-rounded individuals prepared for a fulfilling career in education.
What career opportunities are available to graduates with an elementary education degree from NNU?
Imagine a future where your passion for nurturing young minds is not just a dream but a reality. This goal awaits you when you graduate with an elementary education degree from Northwest Nazarene University (NNU). Our program, leading to certification in grades K-8, boasts almost a 100% employment rate among graduates seeking teaching jobs.
However, the opportunities extend beyond the traditional classroom. Your NNU degree opens doors to many roles within the educational field. From adjunct faculty positions in various subjects at NNU to community liaison roles through our Career Development Center, your degree equips you with the skills to excel in diverse settings.
Perhaps you're attracted to the flexibility of online elementary education. Our Accelerated Certification in Education (ACE) Program offers an Elementary Education Teacher Certification as a Bachelor of Arts degree completion. Or, if you're interested in furthering your education with an online degree program, consider our Master of Arts in Teaching program.
In addition, NNU's robust career center provides ample opportunities to network with professionals across disciplines, helping you explore various careers and connect with potential employers.
At NNU, we don't just prepare students for a career in teaching; we shape educators who make a difference. With an elementary education degree from NNU, you're not just stepping into a job—you're embracing a vocation, ready to inspire the next generation.
How can I gain hands-on experience in the classroom as part of my degree program?
The best way to prepare future educators at NNU is to immerse them in the environment they aspire to lead. Therefore, our program culminates in a semester-long internship, seamlessly integrating methods courses with practical K-5 classroom experience.
Under the watchful guidance of a master teacher, you will gain invaluable expertise in managing a classroom, planning lessons and implementing best teaching practices. As an intern, you're not just observing—you're actively participating, absorbing knowledge and gaining confidence through real-world teaching experience.
Our education programs are highly respected across the state and region, making our graduates prized assets for principals seeking well-prepared teachers. With an impressive employment rate of almost 100% among graduates seeking teaching jobs, your NNU degree is more than just a credential—it's a passport to a rewarding career in education.
While our traditional undergraduate elementary education program is popular among fresh high school graduates, it also attracts non-traditional students, providing a nurturing and inclusive learning environment for all.
Throughout your journey, you'll have the unwavering support of NNU faculty supervisors, who provide ongoing coaching and mentorship during your internship. At NNU, we don't just teach—we inspire, guide and empower, shaping not just educators but leaders ready to make a difference in the world of education.
Will my degree give me the necessary qualifications to pursue further education if I choose to do so?
Imagine standing on a platform where the world of knowledge unfolds, inviting you to explore further and reach higher. This is the opportunity that Northwest Nazarene University offers as you complete your Bachelor of Arts degree in Elementary Education.
Our program, leading to certification in grades K-8, not only equips you for immediate entry into the teaching profession but also lays a solid foundation for further academic pursuits. Known and respected by educators across the state and region, our programs serve as stepping stones to advanced education.
Perhaps you're intrigued by our Accelerated Certification in Education (ACE) program, which provides a flexible route to a Bachelor of Arts degree in Elementary Education for the working adult. Or maybe you're considering our Master of Arts in Teaching program, which can be completed online in just 16 months.
If your aspirations reach the pinnacle of academic achievement, our Doctor of Education in Educational Leadership program awaits, ready to shape you into an influential leader in the field of education.
At NNU, we understand the transformative power of education. That's why our degrees are designed to prepare you for the immediate future and to open doors to further academic exploration. So yes, your NNU degree doesn't just end with graduation—it begins a lifelong journey of learning, growth and discovery.